The Music of Studio GHIBLI / ミュージック・オブ・スタジオジブリ Ayane Shino 志野文音
Studio Ghibli cover songs with a rich string orchestra and gem of a guitar arrangement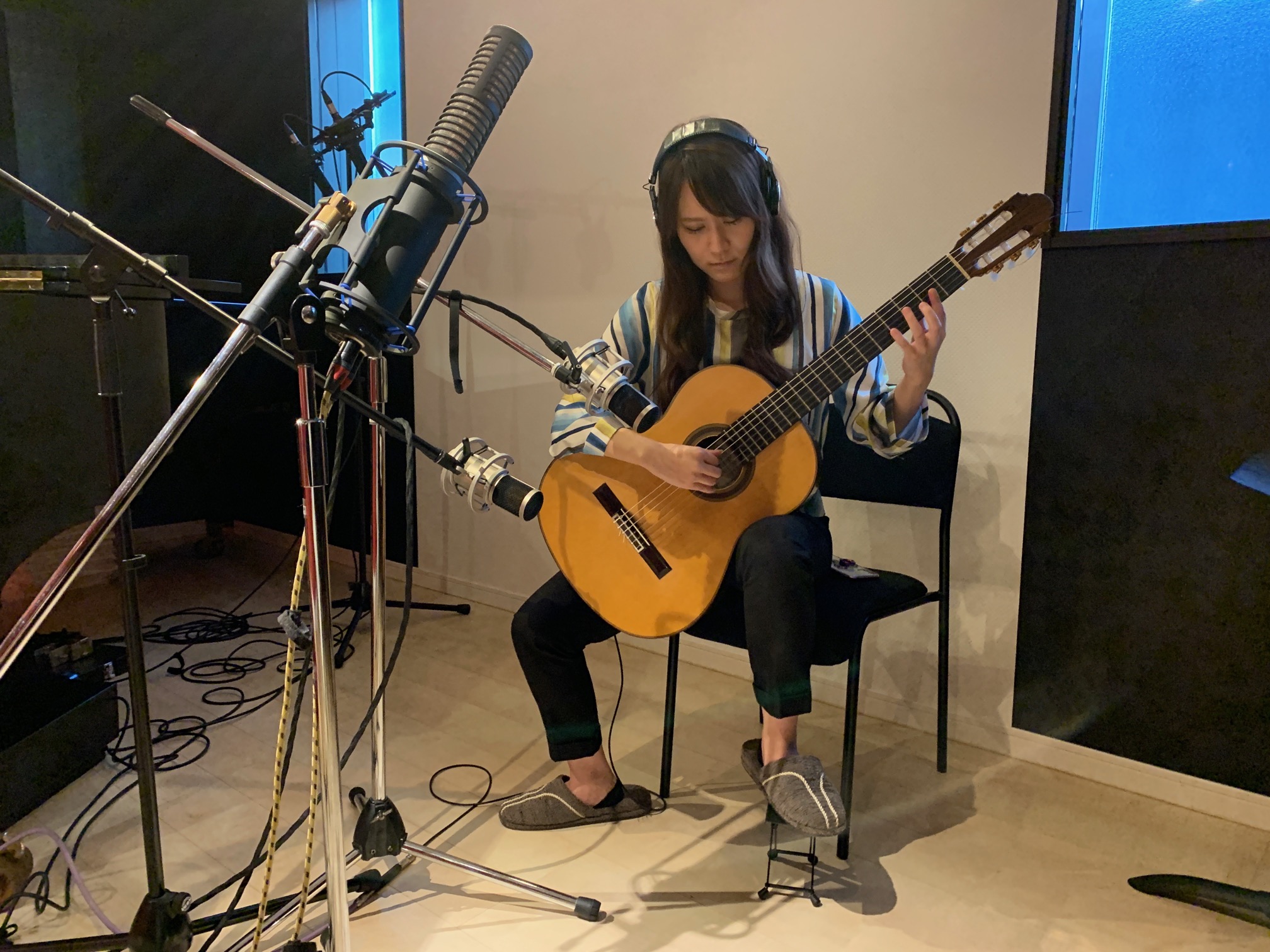 いつも何度でも(千と千尋の神隠し)
Always With Me (Spirited Away)
となりのトトロ(となりのトトロ)
Totoro (My Neighbor Totoro)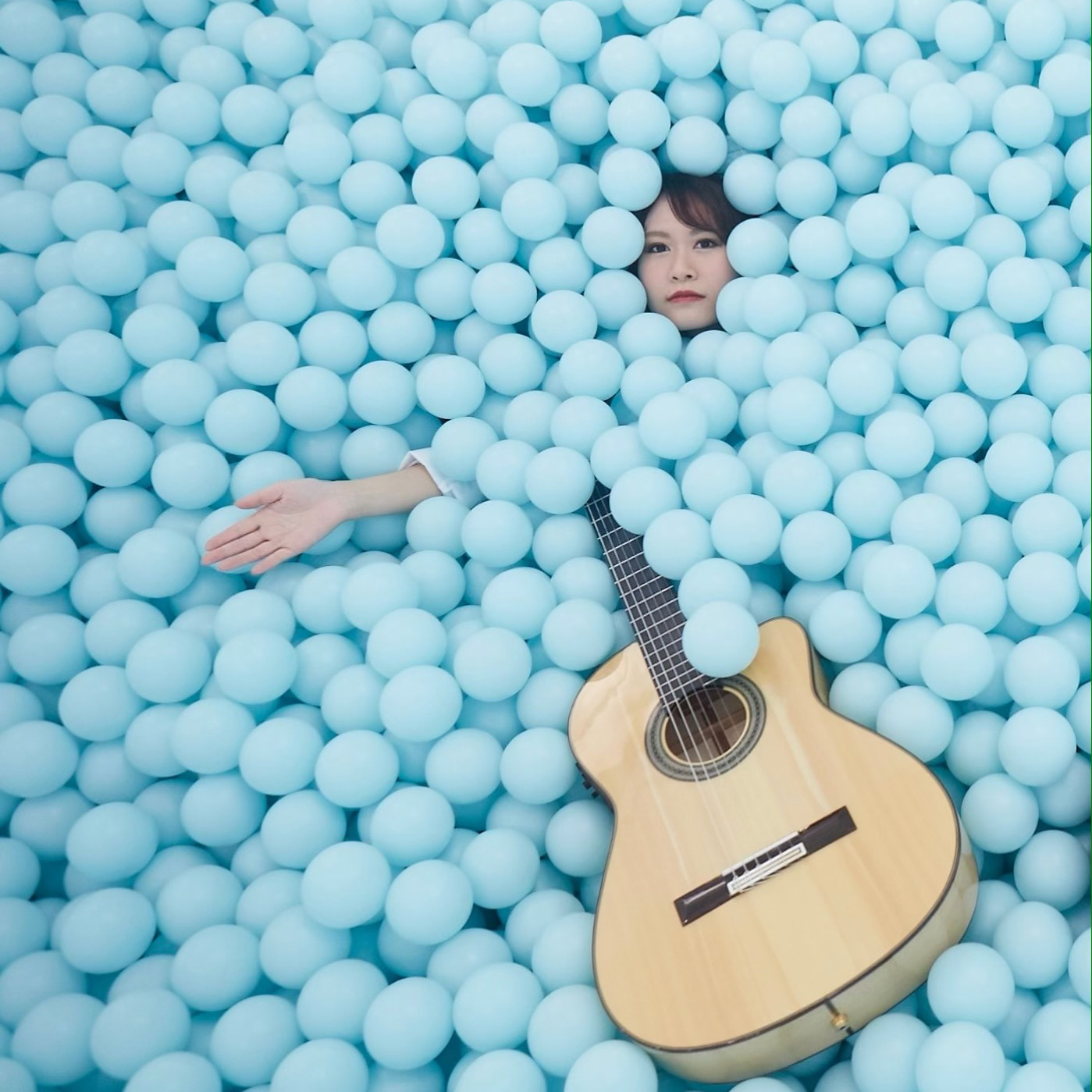 Ayane Shino
Completed the doctoral program at Tokyo University of the Arts.
Won the Grand Prix at the 30th Japan Junior Guitar Competition. Co-starred with the Polish National Krakow Orchestra as a piano soloist. Performed as a guitar soloist with the Kagoshima Symphony Orchestra under the conductor Daisuke Soga. Participated in the Londrina Music Festival in Brazil and performed solo recitals. Huppel Peace Memorial Piano Competition Excellence Award (4th place).
Perform a nationwide tour in the unit "Siesta". ("2013 Siesta Live Tour Fusion beyond genre "CROSS OVER"). 4th Japan Bach Piano Competition University/Graduate School Encouragement Award (4th place). While studying at Tokyo University of the Arts, he received the Ataka Award, etc., which is given to those with outstanding academic achievements. Upon graduation, he received the Acanthus Music Award and graduated from the music environment creation department at the top. In 2016, he will be in charge of playing the 5ch surround work of classical guitar overdubbing that won the GOLD AWARD (the highest award) at the AES Recording Competition held in Los Angeles.
In addition, as a guitar soloist on FINAL FANTASY IX "Vamo' Alla Flamenco" at the "Music Music Night by Orchestra" performed at the Muza Kawasaki Symphony Hall. Also released the guitar solo album "RENDEZVOUS". In recent years, he has been performing a wide range of activities such as performing music in domestic and overseas animations, movies, TV commercials, appearing in media such as commercials, radio, and magazines, and performing overseas in New York.
In April 2020, the Chinese album RHYMOI MUSIC released the CD album "Tokyo Raman History", which is on sale in China, Taiwan, Hong Kong, Singapore, Malaysia, and other Asian countries.
Currently a part-time lecturer at Kunitachi College of Music, Assistant Professor of Education and Research, Acoustics Laboratory, Tokyo University of the Arts, Executive Director of Japan Junior Guitar Education Association, Director of Japan-Spanish Guitar Association.
志野 文音 (しの あやね)
東京藝術大学大学院博士後期課程修了。
 第30回日本ジュニアギターコンクールにてグランプリ受賞。ポーランド国立クラクフ管弦楽団とピアノソリストとして共演。指揮者曽我大介氏のもと鹿児島交響楽団とギターソリストとして共演。ブラジルにてロンドリーナ音楽祭に参加し、ソロリサイタルをおこなう。フッペル平和祈念ピアノコンクール 優秀賞 (第4位)。

 ユニット「Siesta」で全国ツアーをおこなう。(「2013 Siesta Live Tour ジャンルを超えた融合"CROSS OVER"」)。第4回日本バッハピアノコンクール大学・大学院の部奨励賞 (第4位)。東京藝術大学在学中、学内成績優秀者に贈られる安宅賞等を受賞。卒業時にアカンサス音楽賞を受賞し、音楽環境創造科を首席で卒業。

 2016年には、ロサンゼルスにて開催されたAES Recording  Competitionにて、GOLD AWARD(最高賞)を受賞したクラシックギター多重録音の5chサラウンド作品の演奏を担当する。その他にも、ミューザ川崎シンフォニーホールにておこなわれた〜オーケストラによるゲーム音楽ナイト〜にてファイナルファンタジーⅨ "Vamo' Alla  Flamenco" にギターソリストとしてゲスト出演。

 また、ギターソロアルバム「RENDEZ VOUS」をリリース。近年では、日本国内や海外のアニメーション・映画・TVCMの楽曲演奏、CM・ラジオ・雑誌等のメディアへの出演、ニューヨークでの海外公演等幅広い活動をおこなっている。

 2020年4月には、中国の瑞鳴音楽 RHYMOI MUSICからCDアルバム「東京羅曼史」をリリースし、中国・台湾・香港・シンガポール・マレーシア等のアジア各国で発売中。

 現在、国立音楽大学非常勤講師、東京藝術大学音響研究室教育研究助手、日本ジュニア・ギター教育協会常務理事、日本・スペインギター協会理事。
LISTEN & DOWNLOAD / リスニングとダウンロード
On store now! Click Store LOGO below / ストアのロゴをクリックしてください